Nyko Modular Power Station and Media Remote - Xbox One
This combo kit includes Modular Power Station for Xbox One, and Media Remote for Xbox One, at a great value.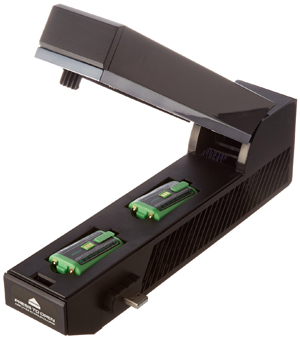 The Nyko Modular Power Station for Xbox One offers you an easy and beautiful way to keep your controller powered and ready for use. It includes two rechargeable fuel cells that can easily be swapped in when your controller is running out of juice. The power station attaches to the side of the Xbox One and draws its power through the side USB, without requiring extra cable or wall outlet. It also features a hidden release button, and a charge indicator to display charging status. Best of all, the power station seamlessly matches the look of the console with a sleek, complementary design.
2 Rechargeable Fuel Cells
Stores and charges two included rechargeable fuel cells for Xbox One Wireless Controllers.
Swappable Battery Packs
Controller battery running low? Swap it out with a fresh one with no downtime or no need to plug in a cable.
Side USB Port Powered
No extra cables or cords needed as the accessory draws power from the side USB 3.0 port.
Sleek Design
Unique modular design attaches to the side of the console and blends in seamlessly.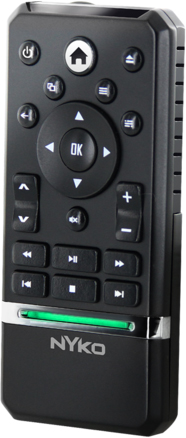 The convenient, ergonomic remote control fits perfectly in your hand, allowing you to control movies, music and applications without the use of an Xbox One Controller. It can also be programmed to work with other equipment. A great addition to your Xbox One, this gadget simplifies operations and elevates your fun of AV entertainment. Kinect is required in order to use the Media Remote to control cable content and One Guide functionality.
Works with Most Applications
Compatible with Blu-Ray, Netflix, Hulu Plus, and many other Xbox One media applications.
Easy To Use
No dongles or additional hardware is needed.
IR compatible
Standard IR signals can be programmed into any universal remote.